Note From The Founders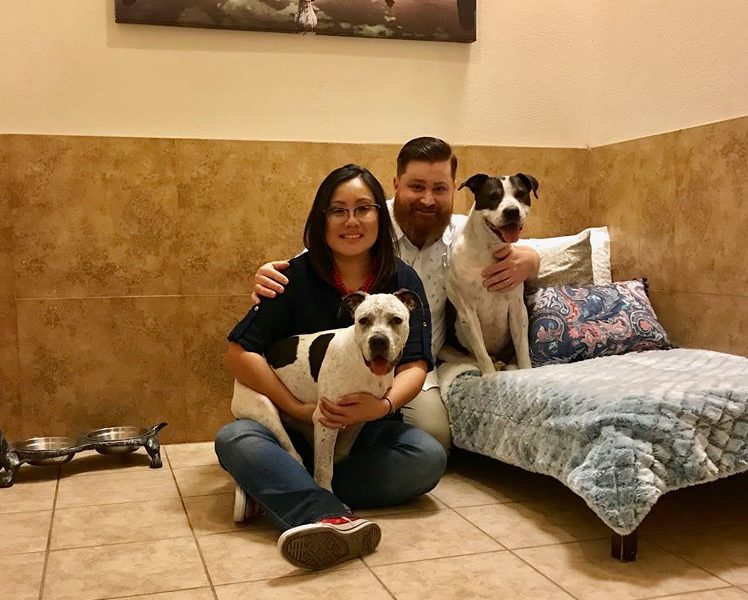 Our dogs are our family. For the past decade, we've traveled the great State of Texas, moving from one city to another. While living in different cities, we left our dogs in the trust and care of several well-known pet care facilities in Texas. While each facility appeared to be the best each city had to offer, all of the facilities seemed to cater to us owners more than our dogs. After years of being unable to locate a facility that met our high expectations and was able to cater to the special needs of our dogs, we founded Mount Pleasant Avenue, Premier Canine Villas & Spa, in League City, Texas.
About MPA
Simply put, we are a non-traditional dog hotel. We don't believe in doing what everyone else does, we believe in doing what we always wanted (but did not get) when we previously boarded our babies at other facilities.
Safety first, but fun a close second. When designing MPA, we recognized that most boarding facilities just "housed" dogs. Here at MPA, we do more; we work hard to create fun, memorable experiences for both our guests and their parents. We celebrate holidays and birthdays with themed parties, and enjoy evening movies on our famous Avenue with the babies (sometimes in pajamas – them, not us). We've also been known to celebrate with an industrial bubble machine and will party late into the evening. And, when the babies are all tuckered out, we tuck them into bed with a nighttime treat.
Total transparency. The best part, you can watch your baby party like a rock star at MPA. At MPA, one of our main goals is for parents to know exactly how their babies are being cared for by our staff. To achieve this, we have web cameras in every suite, which are accessible 24 hours a day, and in our play areas. As long as you have access to the internet, you can log in and watch your baby (and us) from anywhere around the world. We like to say that we're like a bad reality TV show: totally addictive. We also send video and picture updates throughout the day.
5-Star accommodations and all-inclusive pricing. At MPA, we have no cages, kennels, or runs. All of our rooms are luxury suites with real beds and linens, fans, ambient lighting, ceramic tile, floor to ceiling walls, TVs, and our suites are decorated to feel like the master bedroom of your home. The icing on the cake — we have no "extras." All of the above (and more, such as 7+ walks per day and 24-hour supervision) is included in the cost of boarding. You will not be nickeled and dimed for extra services that should already be provided.
What truly makes the magic happen at MPA is how we put our love for dogs and our passion for what we do, above monetary gain. We believe that if we work hard and provide an amazing service, the money will follow.
Mount Pleasant Avenue is named after a street in Limerick, Ireland.